AAS ASSOCIATES INTERNATIONAL was created in January 1981 to meet the need for an architectural and interior architectural planning and design firm which has the experience, organization, capability, and awareness to undertake projects of various sizes locally and internationally, with emphasis on three integrated professional services: Planning and design, cost management, and overall project management.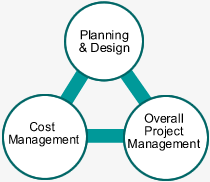 Approach to Planning and Design
AAS ASSOCIATES INTERNATIONAL has developed its own approach and vocabulary in planning and design by mixing both the macro (global) and micro (individual) cultures with the element of fun.
The result of this approach is the creation of spaces with an environment that helps people to be more creative, imaginative, and productive and that expresses specific corporate or individual cultures.

AAS ASSOCIATES INTERNATIONAL, which grew out of Sultan Atelier (founded in 1968), was established in January 1981 by Dr. A. A. "Manny" Sultan, as the principal, with a group of highly qualified associates and advisors including architects and interior architects.

Education: Masters and Doctorate of Engineering degrees in Architecture, University of Tokyo, 1977 and 1980, respectively
Experience: Practiced as an architect in various countries prior to establishing AAS ASSOCIATES INTERNATIONAL in 1981
Affiliations: Japan Institute of Architects (JIA) and American Institute of Architects (AIA)
AAS ASSOCIATES INTERNATIONAL undertakes projects in the fields of architecture and interior architecture. The scope of the professional services includes project feasibility studies, programming, planning, design, construction supervision, cost management, and overall management and coordination. Project areas include Japan and the USA.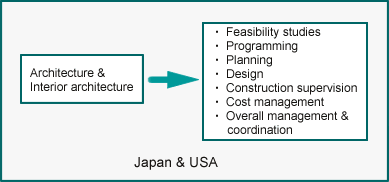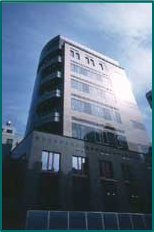 Award: Tokyo Architectural Design Excellence Award
For: Rolex Technical and Training Center Building, Tokyo
Presented By: Tokyo Association of Architectural Firms (Tokyo-to Kenchiku-shi Jimusho Kyokai)
In addition to various numerous articles written on the firm, AAS ASSOCIATES INTERNATIONAL, and the principal, Dr. A.A. "Manny" Sultan, the magazine Process Architecture dedicated a whole bilingual issue (English/Japanese) to the works of AAS ASSOCIATES INTERNATIONAL and Dr. A.A. "Manny" Sultan.